International Knitting Day event planned at the library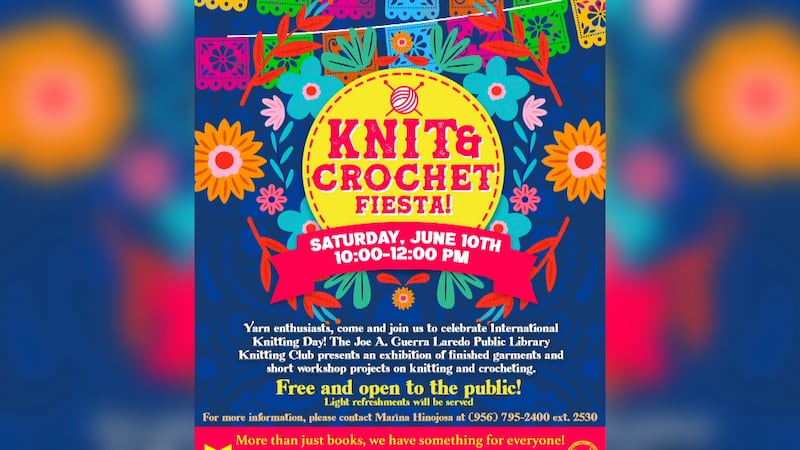 Published: Jun. 8, 2023 at 5:36 PM CDT
LAREDO, Tex. (KGNS) - The Joe A. Guerra Library knitting club is celebrating International Knitting Day this weekend.
An exhibit of finished garments and a short workshop on knitting and crocheting are some of the planned activities.
It's not just all work and no play, the library is hoping the event builds community for knitting lovers.
Librarian Marina Hinojosa shares, "We plan to have a little snack for everyone. Cookies, coffee, fruit, and to enjoy and ask questions for all the participants to all the club members."
Don't miss out on all the fun!
The event gets underway this Saturay from 10:00 a.m. to 12:00 p.m. on the first floor of the library.
For more headlines. click here.
Copyright 2023 KGNS. All rights reserved.