Vehicle fire reported at International Bridge II
Published: Sep. 20, 2023 at 3:23 PM CDT
LAREDO, Tex. (KGNS) - A vehicle bursts into flames at a Laredo port of entry Wednesday afternoon.
The fire erupted at Laredo's International Bridge Two just before 3 p.m. causing significant traffic disruptions to those trying to cross from Nuevo Laredo.
Reports indicate that a truck was engulfed in flames near the northbound checkpoint on Bridge Two, with thick smoke billowing into the air and grinding traffic to a halt.
First responders were able to put out the flames, allowing traffic to gradually resume through a single lane.
As of now, there is no information on the specific cause that led to the truck catching fire.
Luckily, no injuries reported.
Below is the last updated version of this story:
A vehicle fire is reported on a Laredo international bridge Wednesday afternoon.
The vehicle was seen near the checkpoint northbound on Bridge 2.
Several first responders are seen at the scene, but there's currently no word on any injuries at the moment.
Travelers in the area are expected to drive with caution.
These are images from the city of Laredo's camera at Bridge 2 where a vehicle had apparently caught fire shortly before 3:00 p.m.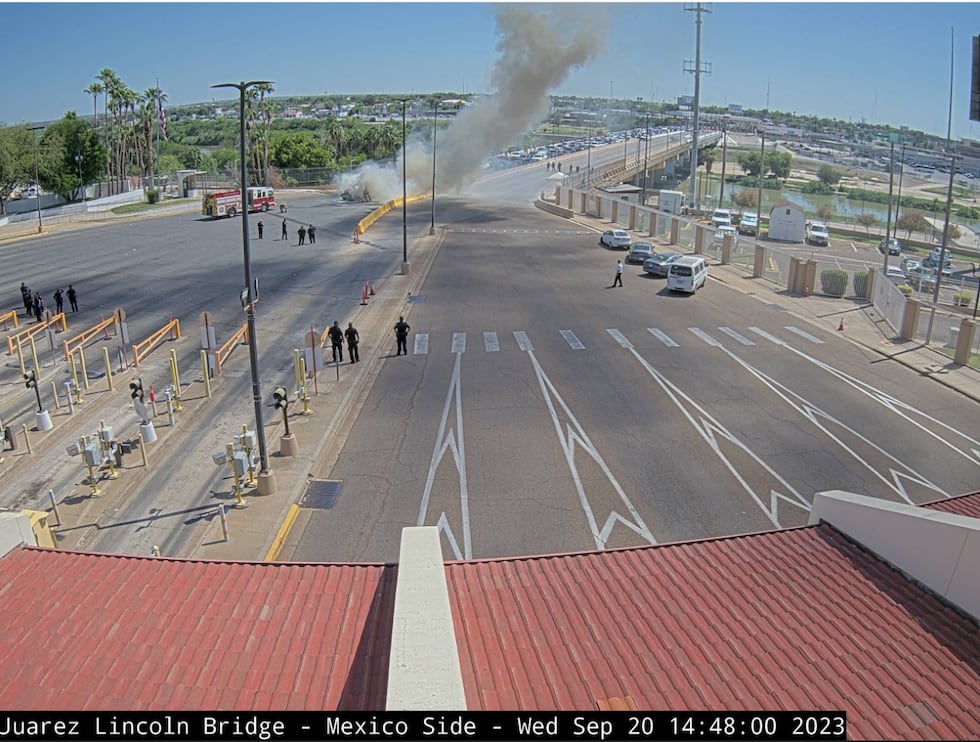 According to the Customs and Border Protection website, there was a 50-55 minute delay expected in the lanes at Bridge 2, as of 3:00 p.m.
Traffic is currently being routed through one lane.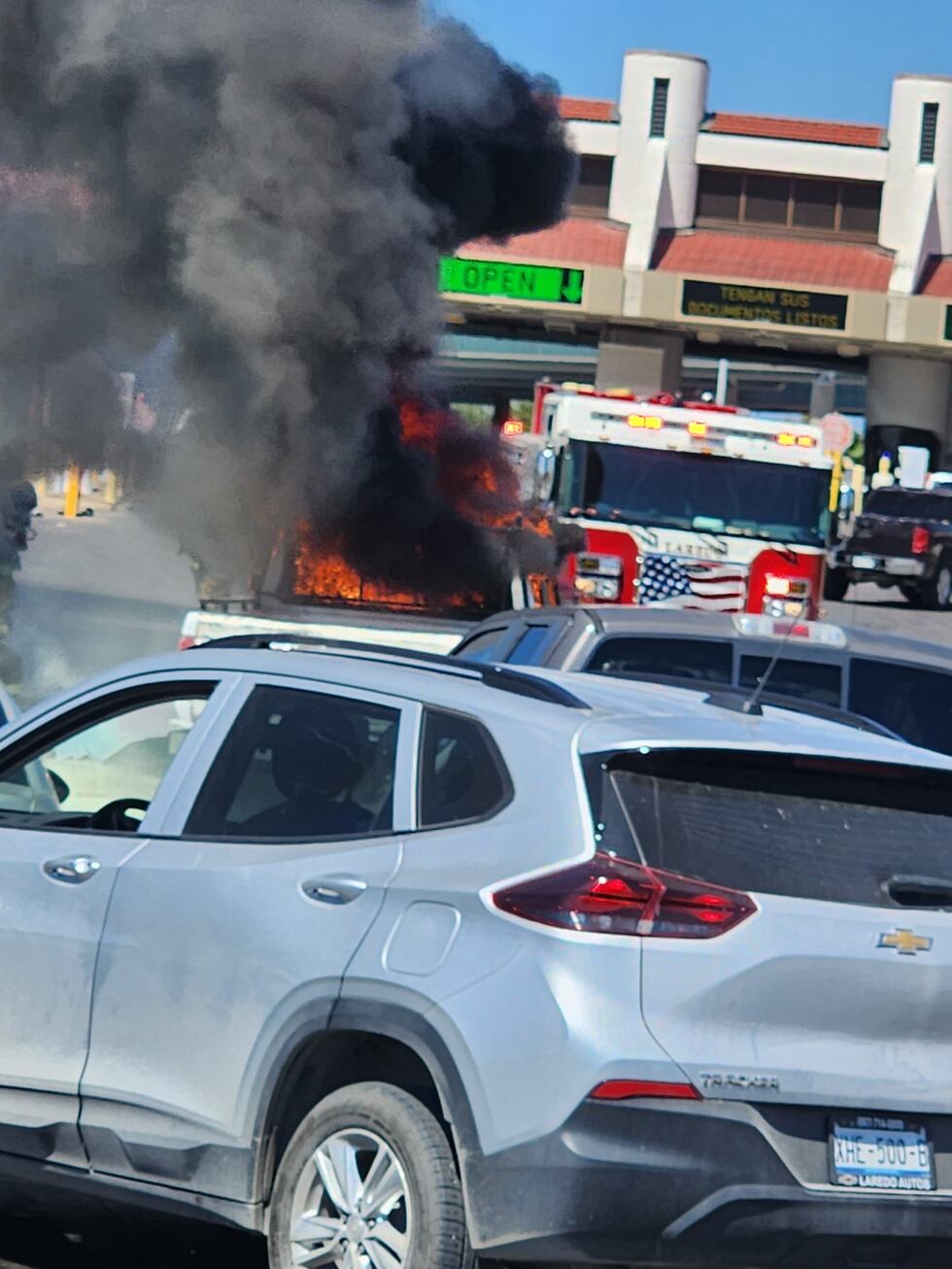 For more headlines. click here.
Copyright 2023 KGNS. All rights reserved.