Father remembers son killed while trying to help strangers hurt in crash
Published: Sep. 27, 2023 at 4:30 AM CDT
PHOENIX (KPHO/Gray News) - A good Samaritan who stopped to help strangers hurt in a multi-vehicle crash in Phoenix was hit and killed by another car. His father is remembering him as a great man, KPHO reports.
Douglas "Doug" Hunt, 34, was fatally struck by a car while helping people hurt in a crash just before 4 a.m. Sunday, according to the Arizona Department of Public Safety. His family said he and his friend witnessed a crash on Loop 202 Red Mountain in Phoenix, so they stopped to lend a hand. Multiple vehicles from three crashes were involved, and many people were hurt, including a 5-month-old baby.
Doug Hunt's father, John Hunt, said his son's death is shocking, but his final act is not. He described him as a great man that everyone gravitated toward.
"I would expect nothing less from him. That's who he is. We've heard people say if he wouldn't have stopped, he'd be alive, but people don't know the definition of a good Samaritan. A good Samaritan is going to stop and help," John Hunt said.
John Hunt said he forgives the person who struck and killed his son, whom he calls his best friend.
"I mean, I'm not going to hold a grudge. Doug died because he was doing what he was doing, and he would do it again," he said.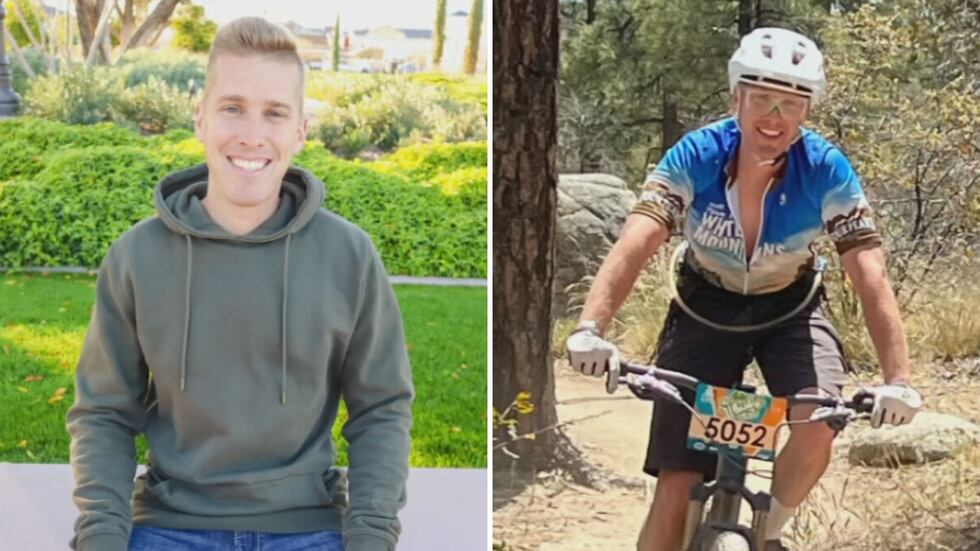 Even so, he's still processing his sudden loss.
"In fact, I keep waiting for him to walk through the door," John Hunt said.
The night Doug Hunt died, he was returning from a friend's wedding that he officiated. He became ordained online to play such a major role on his friend's special day.
Doug Hunt was also very close to his family. He lived in Mesa, less than a mile away from his parents. He was a financial advisor who enjoyed the outdoors, motorcycles and mountain biking.
"Doug was always No. 1, probably had about 1,000 friends," John Hunt said. "He was just well loved, always giving. He had a gift of just people loved him, and he was always caring."
His family said Doug Hunt's giving spirit started years ago when he took part in a mission trip in South Korea for the Church of Jesus Christ of Latter Day Saints.
"Doug was always around for everybody. I don't know how he found all the time in the day to help everybody, but he did," John Hunt said. "He was a great man, and he's going to be missed by many."
The father shared some memories with KPHO, including a special one about one of Doug Hunt's nephews.
"This is Jackson, whose first words were 'Doug,'" John Hunt said, while pointing to a family photo.
Their home is full of pictures and love, but without Doug Hunt, there's a large hole in this grieving family's heart.
"We have great faith, and we do believe we'll see him again. So, he's in heaven. He's probably looking down on us now, thinking, 'I don't know, all this commotion,'" John Hunt said.
DPS said the investigation is ongoing. In the meantime, Doug Hunt's family is planning a funeral for later in the week.
Copyright 2023 KPHO via Gray Media Group, Inc. All rights reserved.