Man who survived slit throat says he's thankful to be alive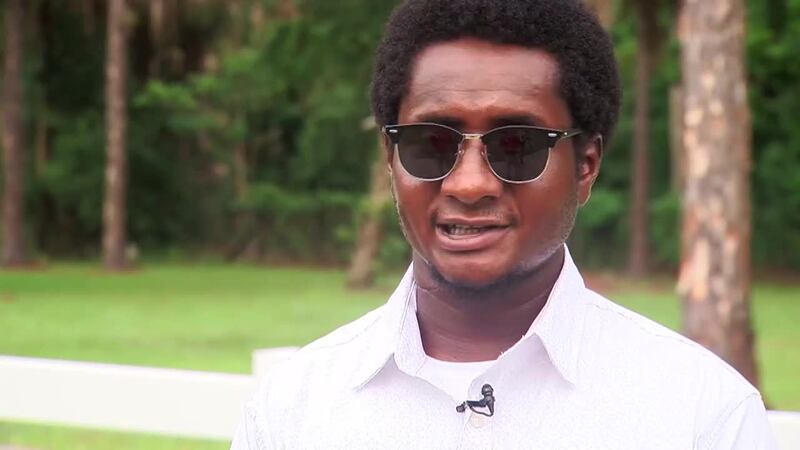 Published: Sep. 28, 2023 at 11:17 AM CDT
AVE MARIA, Fla. (Gray News) - A Collier County man said he's counting his blessings after his best friend slit open his throat.
Joel Cham told WBBH he was hanging out outside a home in Ave Maria with a man he considered his friend for 15 years, Paul Arnold, on Sept. 20 when Arnold attacked him.
"We were there for like two hours, just hanging out, listening to music, having a good time," he said. "And then, out of nowhere, he said, 'Sorry, I got to do this,' and he slashed my throat. I just don't remember how he sliced me. I just, I didn't feel it."
GRAPHIC WARNING: Video in this story includes images some may find disturbing.
Cham ran down the street, WBBH reported, hiding in the shadows while trying to stop the bleeding and calling 911.
He survived the attack and, with wounds stitched up, he's starting physical therapy.
"Every morning, I wake up," Cham said. "I do my little happy dance. I'm alive throughout the day. I'll be like, I scream, 'I'm alive!'"
Records from Collier County Sheriff's Office show that Arnold, 29, is still in custody. He was charged Monday with one count of aggressive battery with great bodily harm, permanent disability or disfigurement.
Arnold has a record of previous offenses, according to the county's database, and has spent time behind bars.
Charges he's faced include grand theft, battery, drug possession, driving without a license, fugitive from justice and resisting arrest.
Copyright 2023 Gray Media Group, Inc. All rights reserved. WBBH via CNN Newsource contributed to this report.