Aerosmith's Steven Tyler's vocal injury more serious than previously thought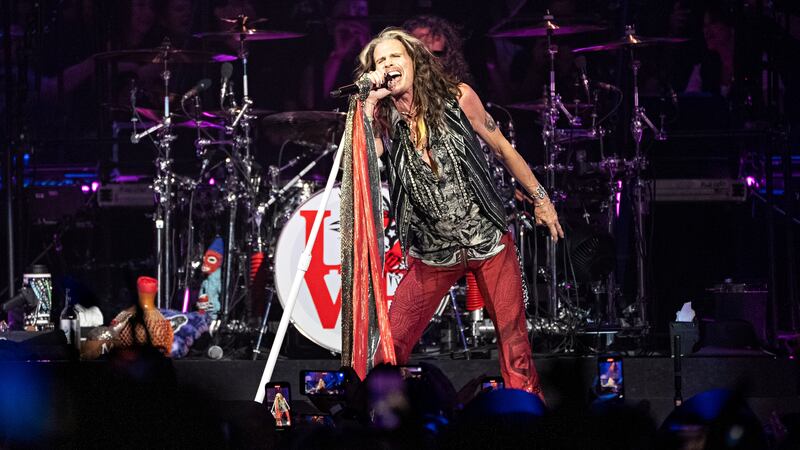 Published: Sep. 29, 2023 at 9:05 AM CDT
(Gray News) – Steven Tyler, the lead singer of Aerosmith, is receiving ongoing care for injuries that are more serious than initially thought, the band said Friday on social media.
They said earlier in September that some dates on their "Peace Out: The Farewell Tour" were postponed after Tyler injured his vocal cords during a performance. His doctor has since said that he fractured his larynx as well, Aerosmith said Friday on Facebook.
"He is receiving the best medical treatment available to ensure his recovery is swift, but given the nature of a fracture, he is being told patience is essential," the post stated.
All scheduled shows are being postponed to 2024. They pledged to announce the new dates as soon as they know more about the singer's condition.
"I am heartbroken to not be out there with Aerosmith, my brothers and the incredible Black Crowes, rocking with the best fans in the world. I promise we will be back as soon as we can! Love, Steven," he said in the post.
The band known for "Dream On," "Walk This Way" and "Sweet Emotion" began its tour Sept. 2 in Philadelphia. Their last show to date was held Sept. 9 on New York's Long Island.
The 40-date run was to include a stop in the band's hometown of Boston on New Year's Eve with the final show originally scheduled for Jan. 26 in Montreal.
Copyright 2023 Gray Media Group, Inc. The Associated Press contributed to the report. All rights reserved.