Laredo Fire Department hosting "Put Out Hunger Food Drive" through October 20
Published: Oct. 2, 2023 at 6:27 PM CDT
LAREDO, Tex. (KGNS) - Laredo firefighters hope to put out more than fires during the month of October.
As part of Hunger Action Month, the Laredo Fire Department is hosting its "Put Out Hunger Food Drive" to benefit the South Texas Food Bank.
The food drive started on September 29th and will run through October 20th.
Nonperishable items -- like canned foods that have a long shelf life -- are being requested.
Those interested can drop off items during certain times of the week.
Ricardo Oliva, Jr., with the Laredo Fire Department, says interested residents can drop off items Monday through Friday, 8:00 a.m. to 5:00 p.m. at the Laredo Fire Department Administrative Building located at 616 E. Del Mar.
Oliva also shared a special message he hopes will inspire community members to participate.
"I ask the entire community to please come together and donate as much as you can. We have the holiday season coming up and let's just try to help out as many people as we can and help Laredo have a better holiday season," he told us.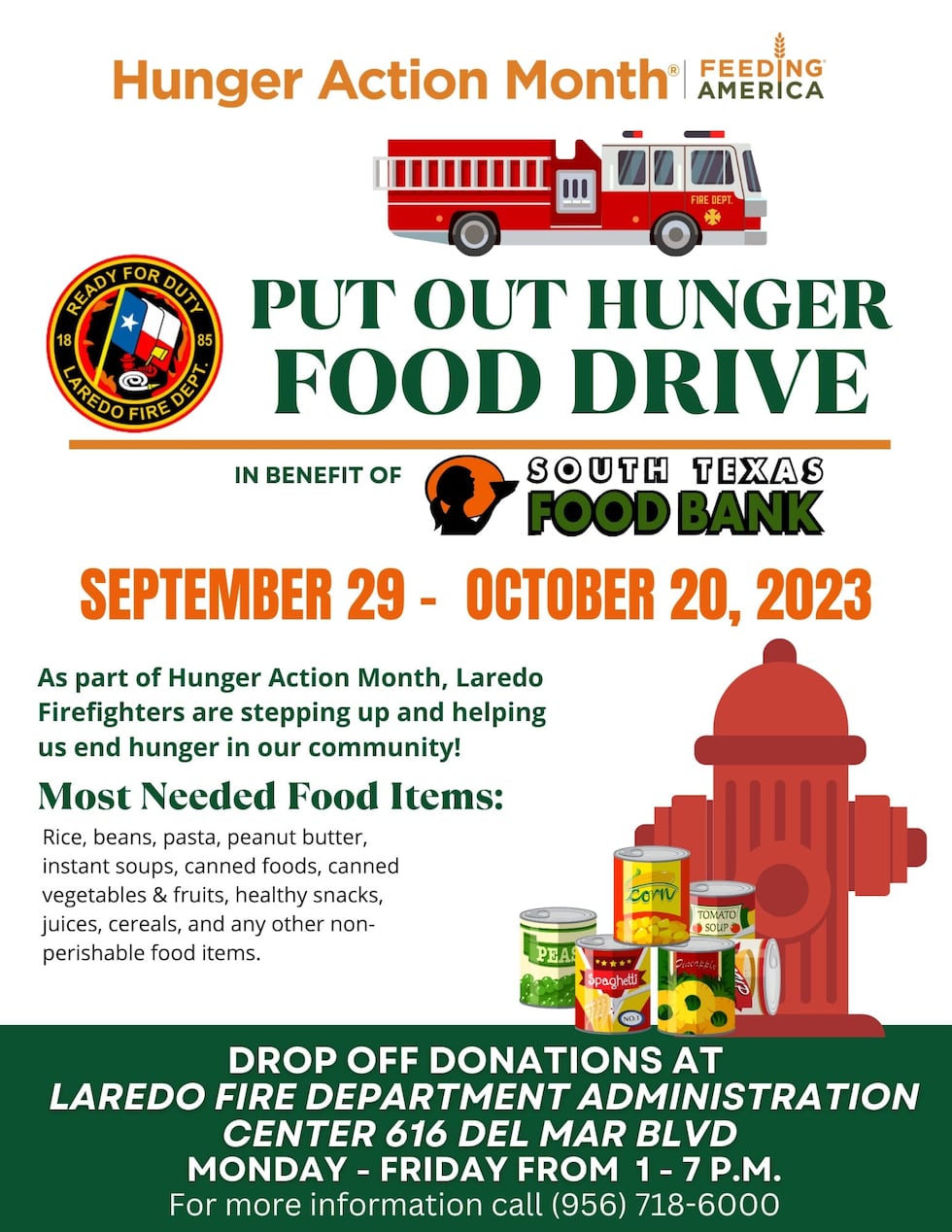 For more headlines. click here.
Copyright 2023 KGNS. All rights reserved.