Laredo simplifies decluttering with free bulky waste collection service
Published: Oct. 4, 2023 at 6:43 PM CDT
LAREDO, Tex. (KGNS) - The City of Laredo has introduced a free bulky waste collection service to help residents declutter their living spaces. The initiative, launched by the City's Solid Waste Department, kicked off on Wednesday, October 4, and is set to run every Wednesday throughout the months of October and November, covering various districts within the city.
Depending on the collection schedule for their district, Laredo residents are encouraged to place their unwanted bulky items for pickup by 7:00 a.m. near the curb. It is important to ensure that the materials placed for collection do not block sidewalks or obstruct traffic to maintain safety standards.
However, there are specific guidelines regarding what will and won't be collected as part of this initiative. Noraida Negron, a representative from the City of Laredo, outlined the acceptable items, saying, "Furniture, mattresses, like box springs, swing sets, bicycles, carpets, large toys, household items, those kinds of things, you can do that. We're not accepting tires. We won't accept any kind of electronic waste, or any hazardous materials. That needs to be properly disposed of at the landfill."
Today's collection event took place in District Four, and the program will continue its rounds next Wednesday, October 11, in District Five, offering residents in different parts of the city the opportunity to participate in the cleanup effort.
Here is a detailed schedule of the collection services by council district: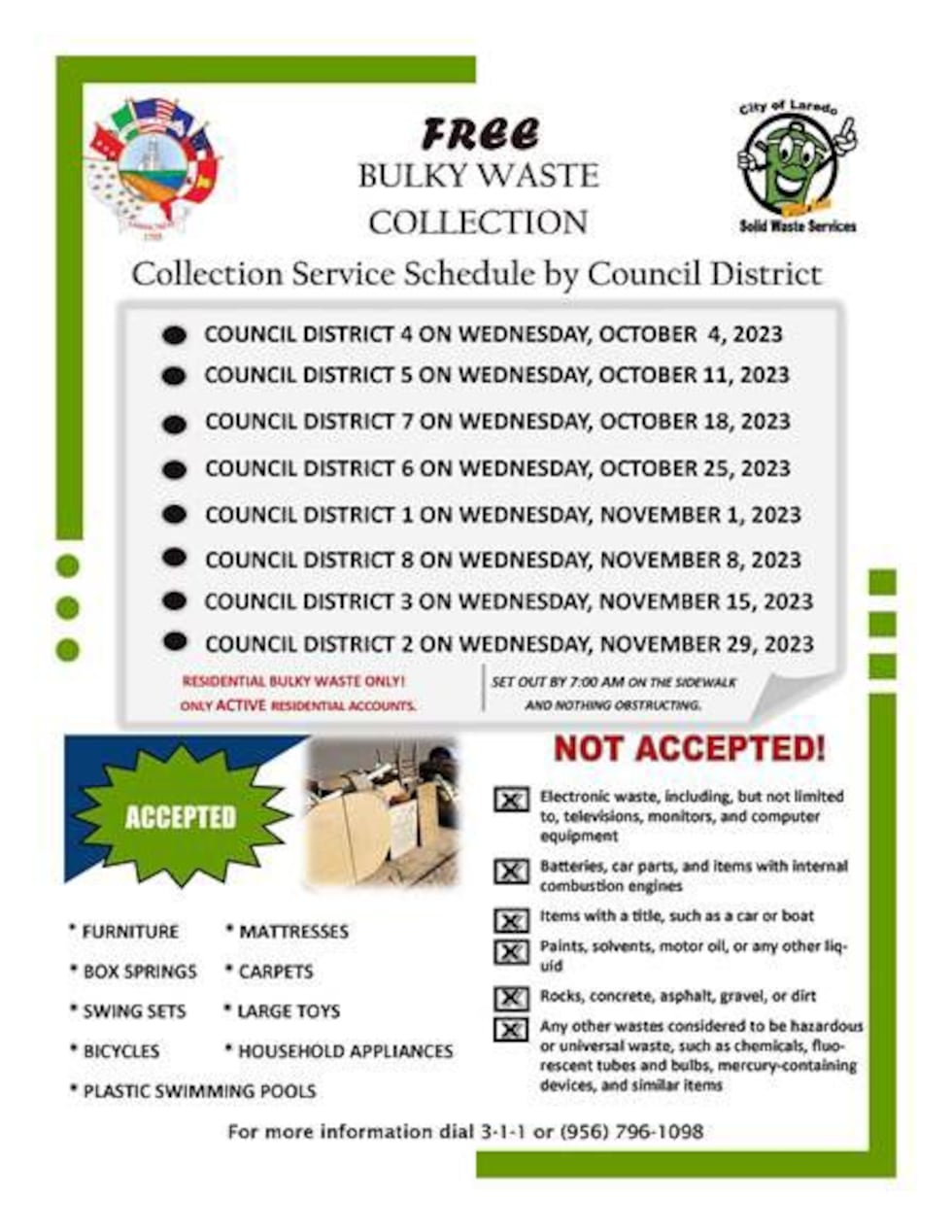 For more headlines. click here.
Copyright 2023 KGNS. All rights reserved.