Laredo Regional Food Bank to hold food distribution event
Published: Nov. 20, 2023 at 10:32 AM CST
WEBB COUNTY, TX . (KGNS) - Webb County is teaming up with the Laredo Regional Food Bank to provide groceries to residents in the Sierra Vista area.
On Monday, Nov. 20, 2023 the food bank will be hosting a free food distribution event at the Nuestra Senora Del Rosario Catholic Church located at 420 Sierra Vista Boulevard.
The drive starts at 2 p.m. and it's on a first come- first serve basis.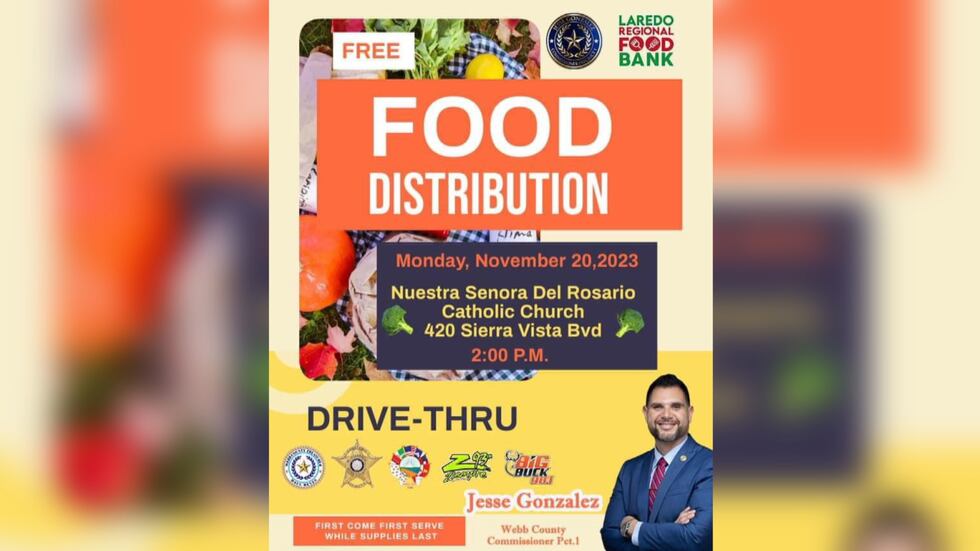 For more headlines. click here.
Copyright 2023 KGNS. All rights reserved.