Texas worker loses leg in work accident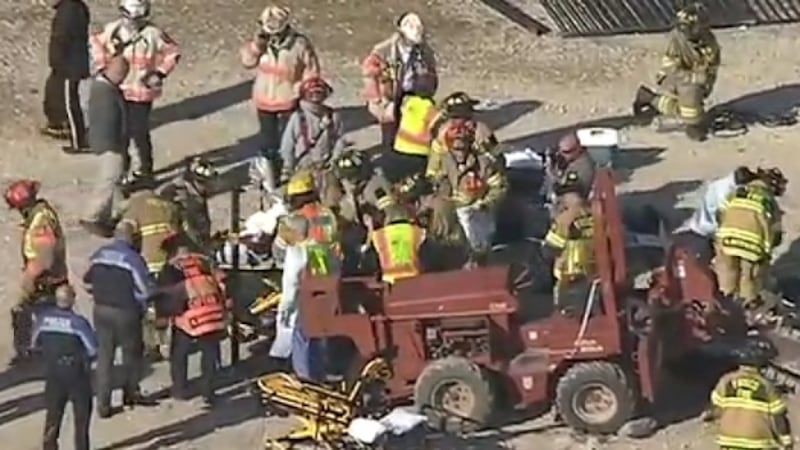 Published: Feb. 2, 2018 at 2:57 PM CST
A Texas man had to have his leg amputated at the scene of a work accident after his leg got caught in a trenching machine.
Authorities say the incident happened on Thursday afternoon in Frisco, Texas.
Fire fighters who were called out to the scene say his leg was tangled in the blades.
A surgeon from Plano was called out to the scene to assist with the situation.
However, the doctor said the leg had to be cut off in order to free him from the machinery.
An air ambulance transported the man to a nearby hospital.
Doctors say the worker is still recovering and is expected to survive.
Officials say the man would have died had it not been for the Frisco Fire Department's field amputation team.